Ableton Live is one of the most popular software for music production and performance. With its user-friendly interface, custom sounds, effects and instruments, plus an unparalleled workflow flexibility, many artists and producers have made it their go-to DAW. There are different editions available in the market like Lite and Intro, and so you may be uncertain about which version suits your needs best. In this article, we'll explore the differences between Ableton Live Lite and Intro so you can make an informed decision about which one is right for you.
Also read: Ableton Live Intro vs Suite: What's the Difference?

Overview of Ableton Live Lite
Ableton Live Lite is a music production software that offers the essential features for electronic musicians, DJs, and producers. It allows users to create and edit audio clips, play virtual instruments in real-time, add effects to tracks, and sequence MIDI data with ease. The software comes with several built-in instrument sounds, including drums, basses, synths and keys which can be customized according to individual preferences. Additionally, Ableton provides its users with several VST plugins that can be used within the DAW giving them even more creative potential.

One of the significant advantages of using Ableton Live Lite is its streamlined interface; it's easy-to-use for beginners but also possesses advanced features desired by professionals making it flexible for anyone looking to enter into digital music production professionally or as a hobby. With just one window containing all necessary elements available on initial startup makes navigating through different sections such as clip editing view or session view effortless.

Overall Ableton Live Lite offers fantastic value at an affordable price point considering what you get compared to other versions like Intro. Can't decide between the two? Well, this article finally does justice weighing out options between all versions in-depth so check it out!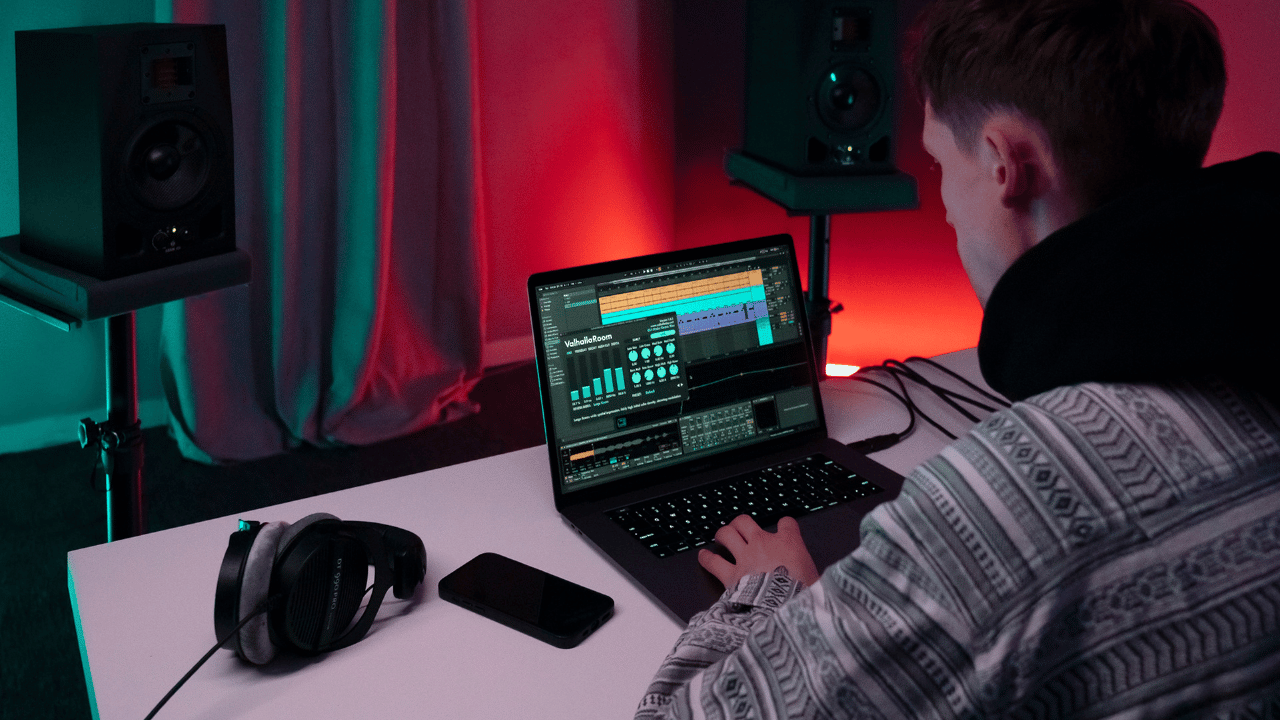 ⭐️ Try my FREE Ableton Live course. Learn Ableton Live in 90-minutes for FREE ⭐️
Overview of Ableton Live Intro
Ableton Live Intro is the entry-level version of Ableton's digital audio workstation. It provides users with a streamlined and simplified interface that features many of the core functions of its more advanced counterparts, while still retaining an easy-to-use design that suits beginners and hobbyists. With a maximum limit of 16 audio and MIDI tracks to work with, it offers a great starting point for those getting into music production without overwhelming them with too much complexity.

One exciting feature in Ableton Live Intro is the ability to use external instruments and effects. This allows you to incorporate hardware synths or other instruments into your project seamlessly. Another noteworthy advantage is access to over 700 built-in sounds, loops, acoustic samples, and synthesizers from Ableton's sound library- making it simple for producers who may not yet have their own library built up. Overall, this version delivers enough functionality to get started in music creation at an affordable price point- without sacrificing quality or potential creativity!
Feature Comparison: Ableton Live Lite vs Intro
Ableton Live Lite and Intro are both entry-level versions of Ableton Live. While they share some similarities, there are also a few key differences between the two. One of the primary differences is in their feature sets. Ableton Live Lite comes with fewer sounds, instruments, effects and mixer channels when compared to Intro.

On the other hand, Ableton Live Intro provides more features than Lite does including Audio and MIDI clip editing, automation features for clips and devices as well as control mappings for a range of hardware controllers like Akai's APC40 MK2 or Novation's Launchpad Range. This makes it easier for producers to create music more quickly while enjoying excellent audio quality that meets professional standards.


Have you downloaded my FREE Home Studio Setup Guide?
Which Version Should You Choose: Ableton Live Lite or Intro?
When deciding between Ableton Live Lite and Intro, the main difference lies in their feature sets. Ableton Live Lite is a stripped-down version of the software but still includes many essential features that will enable you to produce high-quality music. With eight MIDI tracks and up to four audio tracks, you can record and sequence your instruments and sounds easily. It also comes with 21 built-in effects, including EQs, compressors, distortions, reverbs, delays and more.

On the other hand, Ableton Live Intro offers more advanced features than its Lite counterpart. The biggest addition is probably the inclusion of hardware integration capabilities which allow users to use external controllers like Launchpad or APC Key without any additional configuration settings needed. Additionally, users get access to over 15 software instruments as well as over one thousand customizable pre-designed sounds from a range of different genres included within two libraries - "Instruments" & "Effects". This combination provides everything producers need for creating complex soundscapes or even full-length songs already arranged according to crop quality standards; all at an affordable price point making it widely used among users who are starting out on their production journey while having adequate options for professional composition requirements.

If you are just getting started in music production or have basic needs for your studio setup then I would recommend going with Ableton Live Lite whereas individuals looking onwards more advanced workroom beyond this may prefer investing some extra bucks into upgrading onto Ableton Live Intro package due to improvements outlined above such as superior physical control integration accessibility plus increased sample libraries.
See also:
Ableton Live Intro vs Standard: What's the Difference?
Also check out my FREE Music Production Guides and Resources
Futch - Music Production Coach and Ableton Certified Trainer
Check out my live online music production program: Music Production Ninja
Become a Music Production Ninja. Master music production in 35 hours.
Course 1: DAW & Mixing
Course 2: Beats, Sounds & Songs
Course 3: Music & Vocal Production
Apply Now for early discounted access.