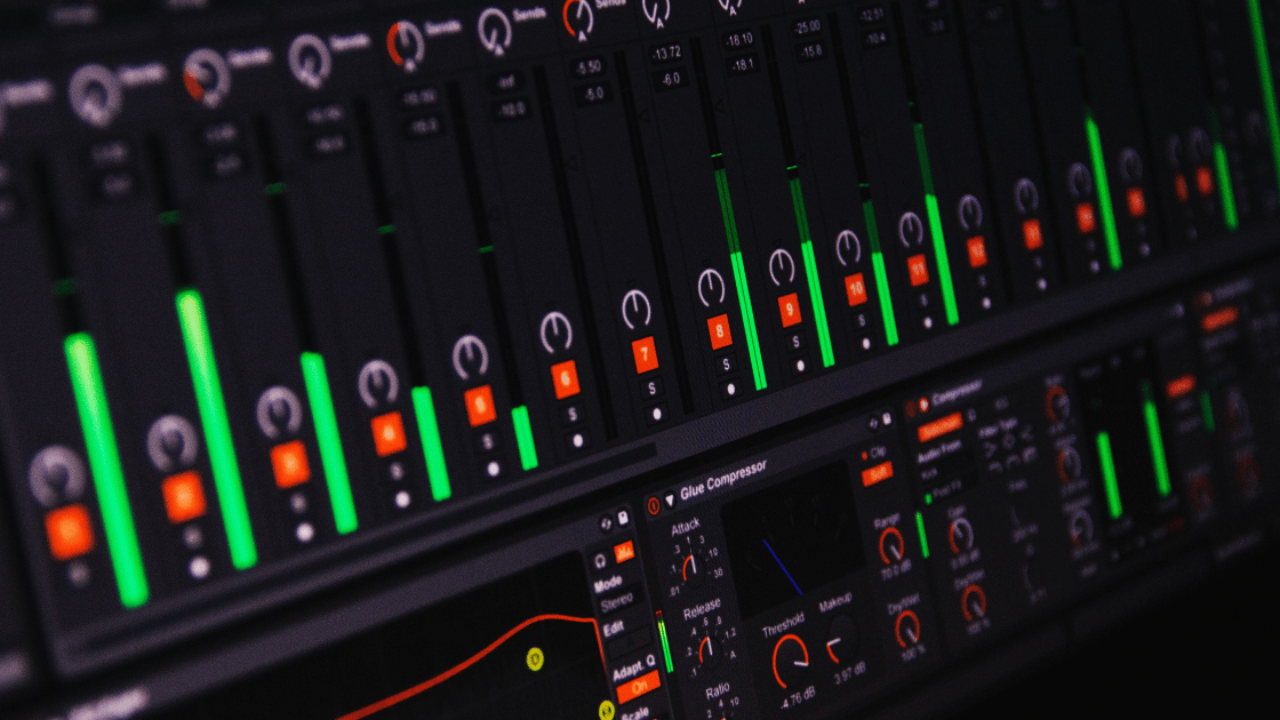 Ableton Live is a powerful digital audio workstation designed to emulate a physical recording studio's functionalities. It is an integral tool in the production processes of many music creators, for both electronic and live instrument productions. Each song can be saved as its own Live 'Set' that you can edit and adjust later. Key commands in Ableton Live, like Tab and Shift+Tab, facilitate easy switching between the various views, significantly streamlining the production process.
Download my FREE Guide: 20 Essential Ableton Live Key Commands (Mac & PC)
Differentiating Session and Arrangement Views in Ableton Live
Ableton Live offers two unique views – session and arrangement. The session view is vertical, with vertical faders making it apt for mixing. On the other hand, the arrangement view is horizontal, mirroring a timeline progressing from left to right. The session view's efficiency in the mixing process is particularly noteworthy, emphasizing its potential as a nonlinear looping matrix, in contrast to the linear timeline of the arrangement view.
Watch on YouTube: Learn Ableton Live in 90 Minutes 📺
Decoding Clip View and the Nonlinear Functionality in Ableton Live
Ableton Live's clip view is where a clip's information, including midi or audio data, is stored. This feature showcases Ableton Live's capacity to manage various types of audio, from singular sounds like a snare or a kick, to drum loops, to an entire song. This flexibility allows users to drag and drop their chosen sounds into the session view, creating a customized workspace. The term 'nonlinear' refers to the ability to navigate freely around the timeline and repeat clips indefinitely.
Utilizing Effects and Virtual Instruments in Ableton Live
Ableton Live comes packed with a variety of tools, including effects and virtual instruments. For instance, it is possible to add distortion to a bass guitar using a pedal effect. The control parameters of Ableton Live's devices and effects, such as the wavetable synth, the 7-band EQ, and the compressor, can be accessed and modulated in the device view.
⭐️ Try my FREE Ableton Live course. Learn Ableton Live in 90-minutes for FREE ⭐️
Navigating the Ableton Live Manual and Managing Files Efficiently
The Ableton Live team provides a comprehensive user manual accessible within the software itself. This manual offers detailed explanations and instructions on all the software's features, catering to different learning requirements. In addition, Ableton Live has an automatic save feature, ensuring that a user's progress is never lost unexpectedly. Beyond the software's features, the practical aspects of using a digital audio workstation, like file management and storage, are also key. A well-organized file system is key for smooth collaboration and efficient project savings.
Finding the Right Ableton Live Edition for Your Workflow
Ableton Live is available in 4 Editions plus a 90-Day Free Trial:
#ableton #abletonlive #seessionview #arrangementview #daw #digitalaudioworkstation #audio #mixing #recording #singersongwriter #beatmaker #producer #musicproducer #musicproduction #musicmakers #songwriting #songwriter #audioengineer #musicsoftware #abletonlivelite #abletonlivestandard #abletonlivesuite #abletonlivefreetrial #abletonliveintro
Also read:
What is the Ableton Live 90-Day Free Trial?
Comparing the 4 Ableton Live Editions: Which One Do I Need?
How to Make Your First Song in 90-Minutes for FREE using Ableton Live
Futch - Music Production Coach and Ableton Certified Trainer
Check out my live online music production program: Music Production Ninja...